Forestry applications of remote sensing technologies
For 3 years now, the FORESEE consortium has investigated remote sensing methodologies to meet stakeholders' expectations in the wood and fuel wood sectors. In order to analyse forest resources that can be mobilized in supply areas, approaches were developed in different French contexts, i.e. for a great diversity of forest environments, focusing on the 3 following topics:
Wood resource,
Productivity,
Road and forest paths network.
Furthermore, z-Forest, a new generation web tool, has been developed to provide functionalities to display large geo-databases and allow navigation within the spatial data (5,2 billion points), as well as information extraction.
In order to share the results of the FORESEE project and discuss some scientific issues on the basis of other studies addressing similar topics, we invite you to participate to the scientific workshop "Remote sensing for forest resource assessment and optimized wood mobilization". The audience will be composed of remote sensing and forest scientists.
In each session, presentations of research conducted in the frame of the FORESEE project will alternate with presentations of work conducted by invited speakers or presentations of operational implementations.
_________________________
Program
Welcome: F. de Morogues (FCBA, FORESEE leader) and L. Saint André (INRA).
Session « Estimation of forest productivity »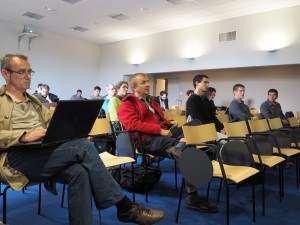 Session « Estimation model based on Lidar Data set »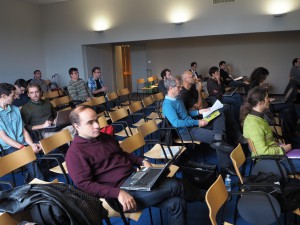 Session « Road detection and spatialized decision support tool »
Session « From models to maps »
Session « From research to implementation »
Session « Cross the data »